Class Of 1960 - 52nd Class Reunion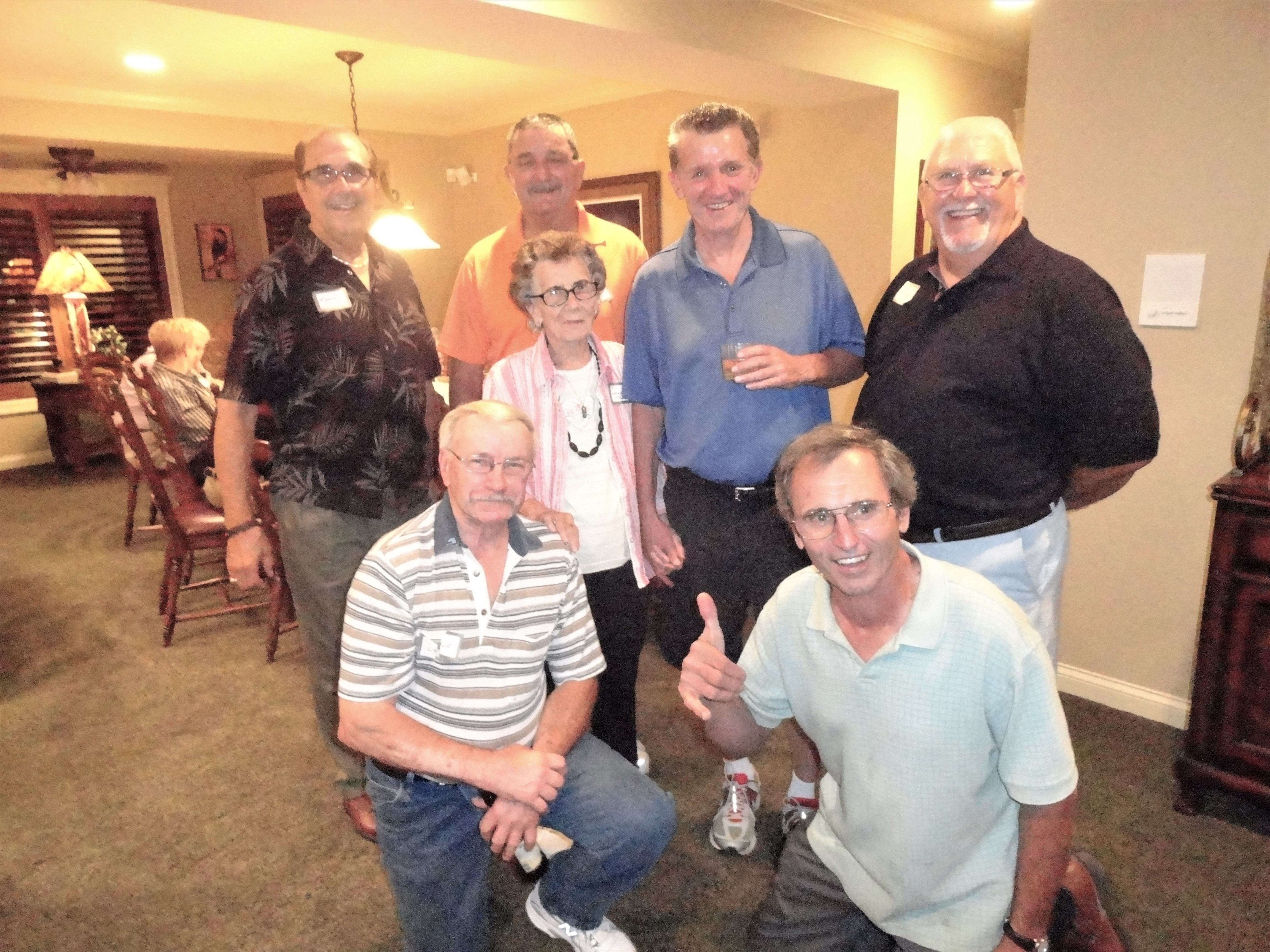 Friday, August 17, 2012
Everyone is Welcome
6 PM til……
Food & Beverages provided
at Nancy (Ford) Fiebelkorn-French's home – hosted by our reunion committee
Oak Crest - 1045 Crestwood Circle, St. Charles - 630/ 222-6513
Saturday, August 18, 2012
Drop in Breakfast 7-9 AM at Colonial Café, 546 S. Randall Rd., STC
St. Charles Tour by Mark Thorsen….
Meet at St. Charles Heritage Museum, 215 E. Main St., STC at 10:00 AM sharp.
Parking Garage behind museum…

Join Classmates at 12:30 for lunch at Colonial 1625 East Main Street, STC
Pottawatomie Paddlewheel Riverboat Buffet Cruise
6 - 8 PM (be at the dock no later than 5:45 PM)
Soft drinks available for purchase or bring your own Beverage.
Sunday, August 19, 2012
Farewell breakfast gathering 8 to 10 AM Colonial Cafe on Randall Road, STC - Dutch treat
Photo: Marty Hess, Bill Stage, Gary Honeyman, Donald Frohling, Mrs. Tredup, Dave Vanthourout & Frank Brizzolara,. Photo taken at Nancy's home.