Class Of 1960 - 57th Class Reunion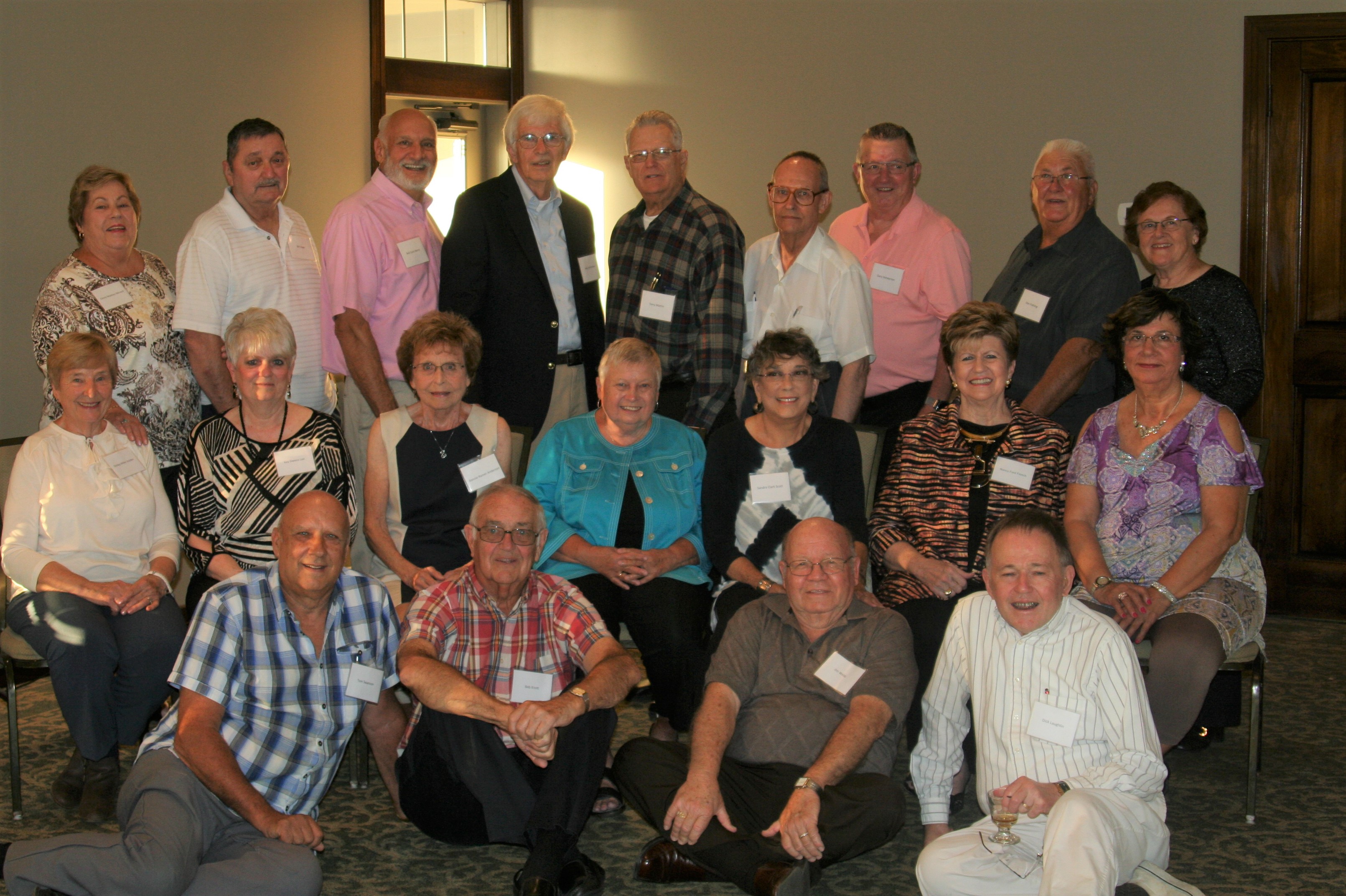 St. Charles High School Class
of 1960
~ 57th Reunion ~
Location: Mill Creek Golf Club
39 W 525 Herrington Dr. Geneva, IL
(630) 208-7272
Date: Saturday, September 23, 2017
Meet & Greet: 4:30 PM ~ Cash Bar
Bartender Fee of $75.00 Paid by Kathy Brens in Jack's memory
Dinner: 6:00 PM
Fee: $30.00 per person
Checks made payable to Nancy Fiebelkorn
2676 Stone Circle, Unit 107, Geneva, IL 60134
If you are interested in playing golf… call the Pro Shop 630.208.7272 to make your reservation.
Please feel free to call or e-mail me if you have any questions....
Nancy 630.222.6513, nansea6@aol.com
Classmates in photo;
Back row: Ginny Madsen Minard, Bill Stage, Lee Norris, Mike Monahan, Terry Martin, Cliff McIIvaine, Gary Honeyman, Don Frohling, Carol Synnott Nelson.
Middle row: Shirley Miller Holden, Kay Owens Lee, Bonnie Ramer Anderson, Margo Peterson Koch, Sandra Clark Scott, Nancy Ford French, Sandy Seifert Swanson.
Front Row: Tom Swanson, Bob Knott, Jim Webb, Richard Laughlin
Not pictured: Frank Brizzolara